Aflon Digital Academy and Aflon Digital College are built on a 6 Hectares of Land—Plot No. CP 9, 11, & 12, Cadastral Zone AA2, Sector Centre B, along Nigeria Customs Barracks Road. It is right behind the NNPC Petrol Station, on the way to Kuje township. Kuje itself is off the expressway to Nnamdi Azikiwe
Airport, Abuja.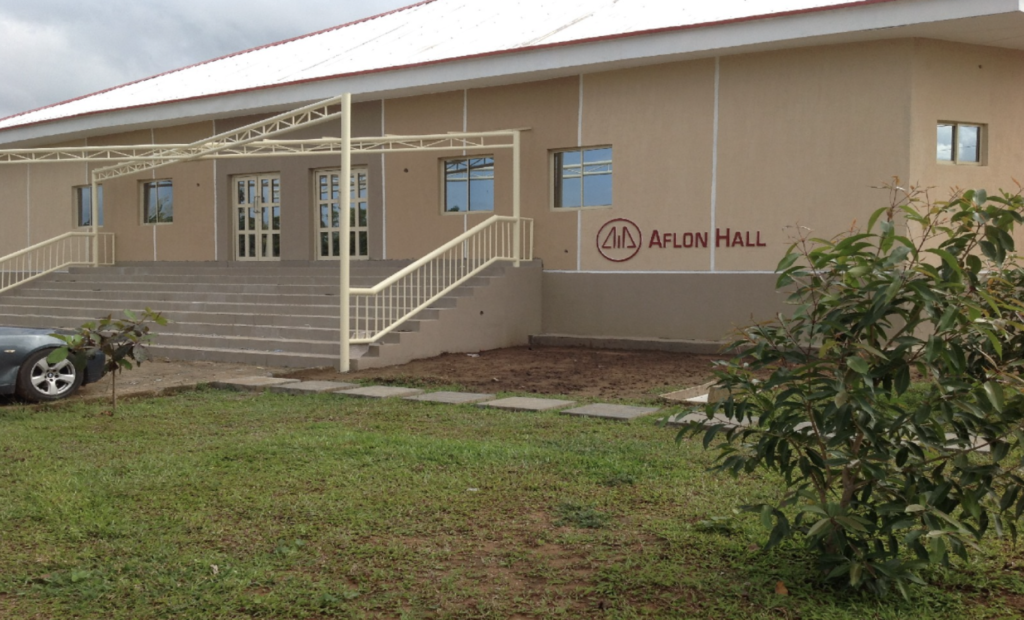 Aflon Digital Academy is highly equipped with state-of-the-art facilities which aid the cognitive learning of our distinguished students. Beyond being mindful of the welfare of each child, the established British-Nigerian curriculum with other extra-curricular activities makes learning educative, conducive, and accommodating for our students. We are environmentally friendly hence we ensure that all buildings and facilities in the school are built with ecofriendly red earthen bricks made of strong clay. Its components are: clay-bearing soil, sand, and lime. It maintains moderate building temperature and is also good for energy-efficient warmth in the cold season and cool during the heat season. Since we are an ICT-inclined institution, we ensure our teachers and staff use IT for instructions in class and for out-of-class activities.
Our available facilities include:
Spacious classrooms for all categories.
Adequate security (Police officers, security wired fence).
Standby Generator/Solar Panels (Alternative Power Source).
Water filtration system.
Ecofriendly earthen bricks.
Recreational facilities (Football, Volleyball and Basketball court).
IT Lab is equipped with over 30 sets of Computers and a Projector.
Moodle Access for each student (That is each student gets access to the internet for a specific period in a term).
Well-maintained toilet facilities.
Comfortable hostel accommodation.
Standard kitchen facilities with a dining hall for the students.
Beautiful walkways.
Informative wallpapers along class corridors to inspire the students.
Type
Description
Project Space/Training Rooms
Purposely built technology block of 5 training/project rooms
suited for at least 150 trainee participants at any one time
Functions hall suitable for accommodating 200 seated trainee participants, as would be nominated by NITDA
Hostel Accommodation
150 male/150 female hostel accommodation for short-term resident participants
Utilities
Star link Internet Connectivity
40 KVa Solar Powered electricity supply
Back-up 60 KVa electricity generator
PHCN connection through dedicated electric transformer
Filtered water supply from Bore hole